Yesterday I shared my guest bedroom, but I didn't share the full bath that my guests can call their own.  As mentioned before, the guest room is on one side of the basement rec room.  On the other side is a laundry area and full bathroom.  Here's a view into the bath from the hallway: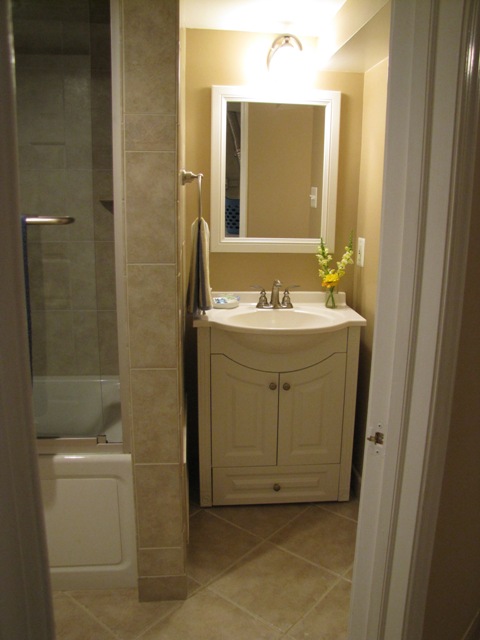 Oddly enough, there's a drawer on the bottom of the vanity.  Have you ever seen such a thing? I sure hadn't.
As you can see, the same tiles used in the guest room are carried into the bathroom, making it anything but a dingy and grungy old basement bathroom as found in so many older homes.  Just as you saw in our upstairs bathroom, this shower/tub combo is enclosed by glass doors.   And guess what?  It's not just any tub. . . it's a jetted jacuzzi tub.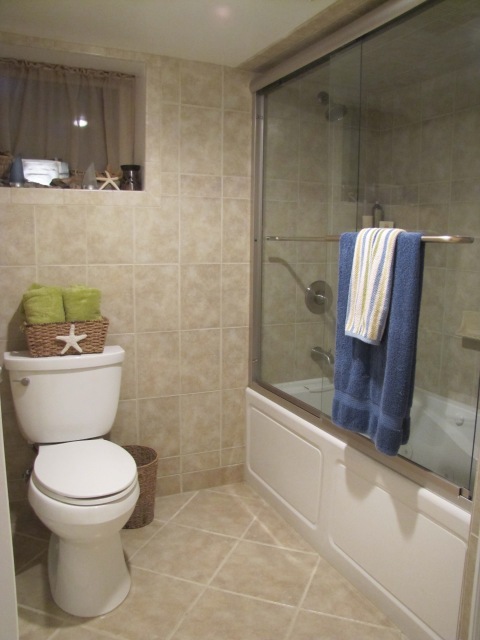 I'm going to carry over the beachy theme from the bathroom at my last apartment, as that decor was a gift from a good friend.  But when last-minute guests were arriving and I had no time to decorate, I snagged a few more fresh flowers, popped them in an old glass jar, and tied a ribbon around it.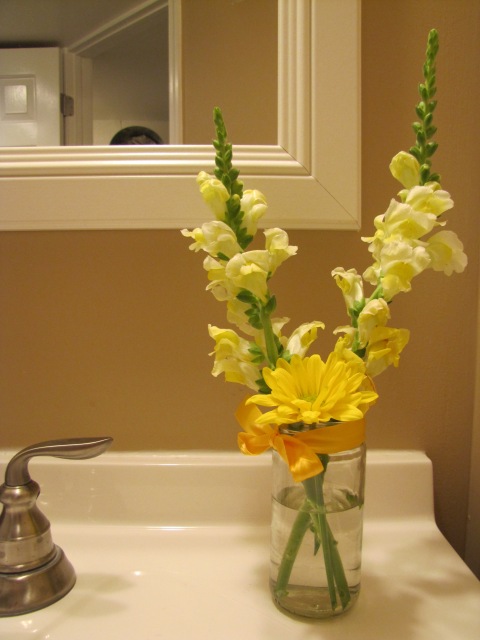 A thrifted little white ramekin came in handy for corralling some guest toiletries.  (The other toiletries, such as shampoo, conditioner, etc, were all arranged neatly on a shower shelf.)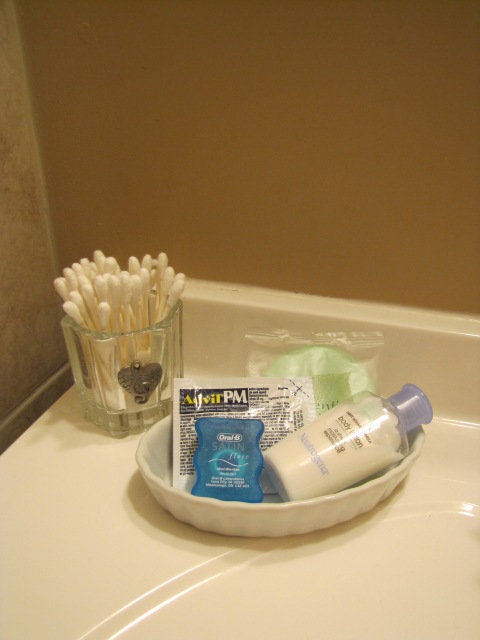 The way I see it, by giving my guests the basement room and their own full bath, I'm giving them some privacy and some space to spread out.  So far I've had no complaints!  Plus, a jacuzzi tub?  The basement guest quarters aren't looking so bad now, huh?
Click here for Part 6:  Studio & Dressing Room