After I discovered just how easy and efficient it was to create Square Foot Gardens for veggie plants, I had to build some more.  So, one night after work, I created an herb garden to line one side of my porch.  Now I have fresh herbs just steps from my kitchen door, and I've prettied up the side of the porch in the process.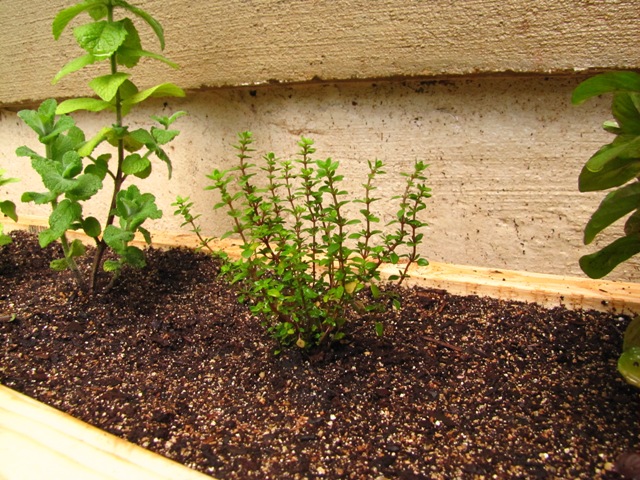 I built a box that is 7 feet long by 1 foot deep.  The 2×6 boards at home depot are 8 feet long, so all I had to do was purchase 2 boards and have a single 1-foot section cut off of each.  12 screws later I had a planter box!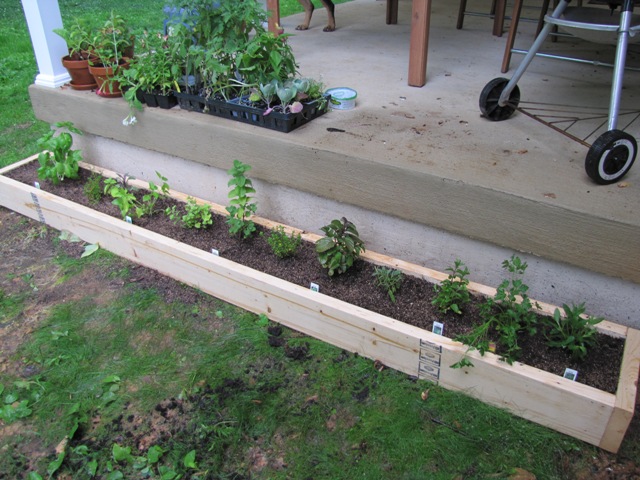 I planted basil, lemon basil, lemon thyme, lime mint, apple mint, chocolate mint, oregano, tricolor sage, purple sage, parsley, cilantro, and some seeds for dark opal basil (a purplish plant).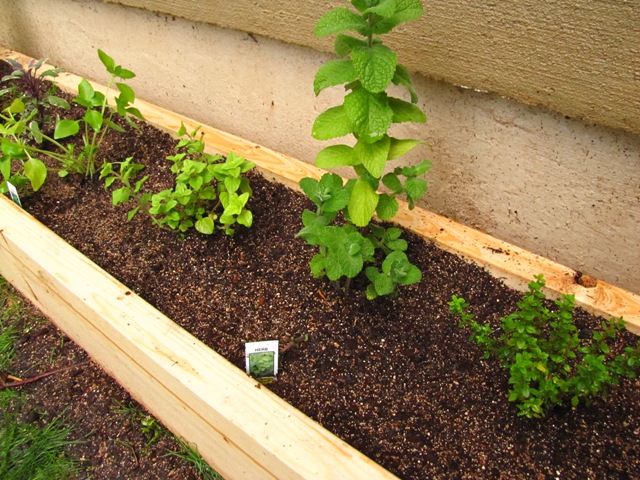 But enough rambling about my herbs. . . I've gotta get back outside and build two more large square foot gardens.  I've got about 24 more vegetable plants to get in the ground!