This is a garden.  A square-foot garden.  It just might be the easiest garden ever invented, and it's the perfect non-invasive solution for renters!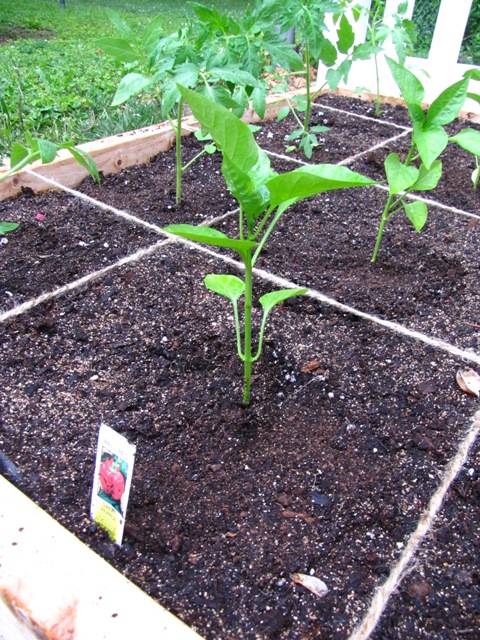 When my college roommate made a surprise visit, I rewarded her spontaneity by putting her to work helping me create my very first "square foot garden."  I was following the method outlined in Mel Bartholomew's book, All New Square Foot Gardening.  Here's an overview of how we built it, but for all the nitty-gritty details on the method, I'd recommend buying his book.
After obtaining the supplies (wood, plants, dirt ingredients), the actual assembly of the garden took no more than 2 hours.  And I was glad it went quickly, as we were racing against an angry, overcast sky.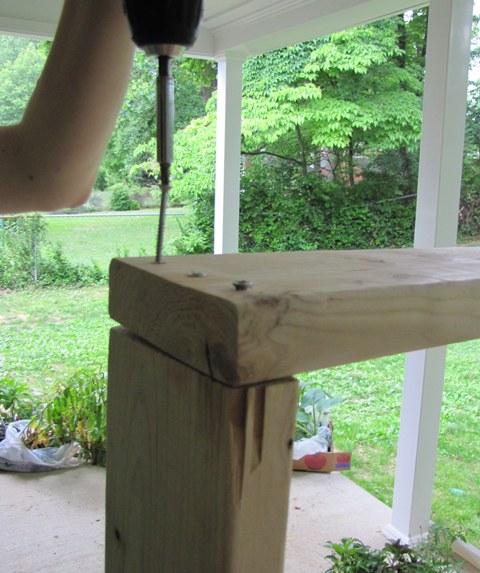 The great thing about this garden system is that you don't have to till a huge plot of ground – saving you time, money, and a heck of a lot of effort.  This garden method works on top of your yard, patio, driveway, or even roof.
We assembled a 4 foot x 4 foot box frame out of untreated 2×6 boards.  The garden only has to be 6″ deep, using a recipe for the perfect soil mix that will nurture and feed your garden in that shallow an area.  I then carried it over to a sad patch of dirt on the side of my house.  It gets great sunlight and could use some healthy, growing plants.
After we set the frame in just the right spot – a level spot with no soggy areas – we lined it with weed blocking fabric.  (I bought the most eco-friendly stuff I could find.)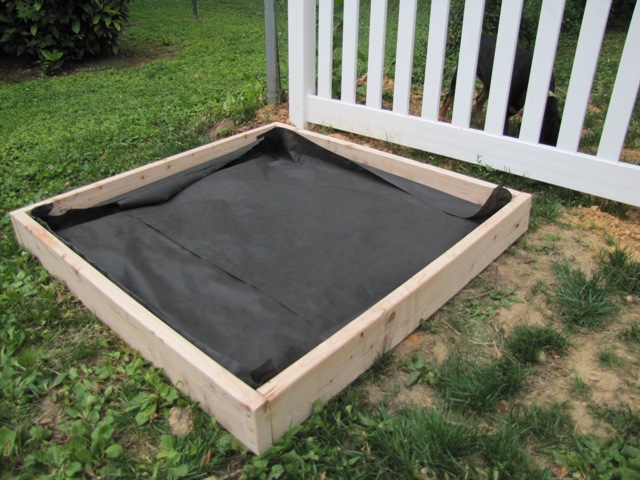 Then it was time to mix the soil.  To ensure success with the square foot gardening method, it's best to follow the recipe for "Mel's Mix," a particular blend that is 30% vermiculite, 30% peat moss, and 30% compost from several sources.   I did my best to adhere to the recipe . . . for maybe the first time in my life!  We mixed it, one small batch at a time, in a big Rubbermaid container.  In the future I'd mix it all at once on a huge tarp, as suggested by the book.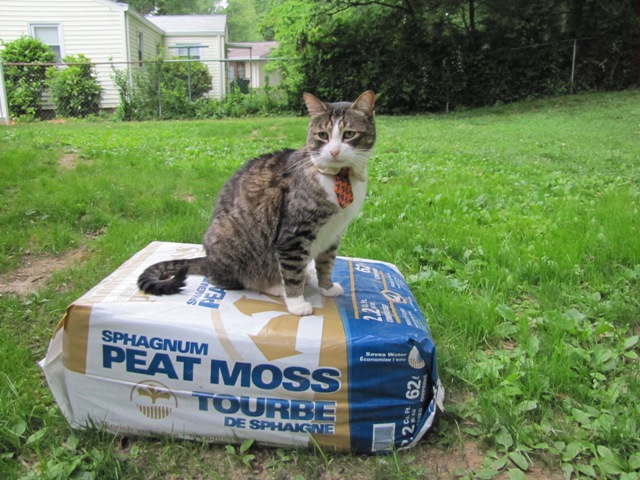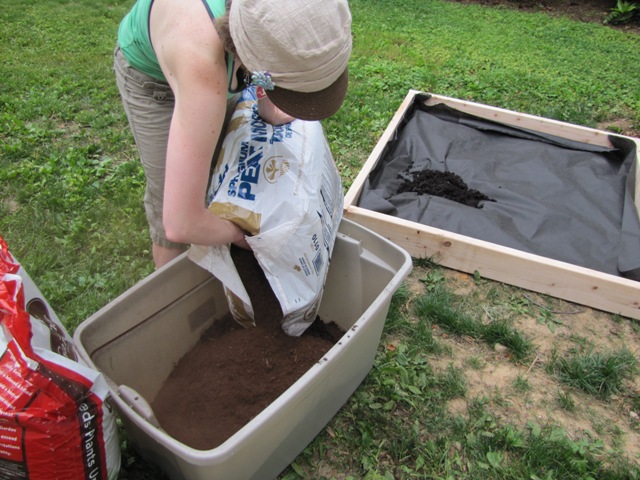 Yeah, it's definitely harder to mix it in the little rubbermaid, like this: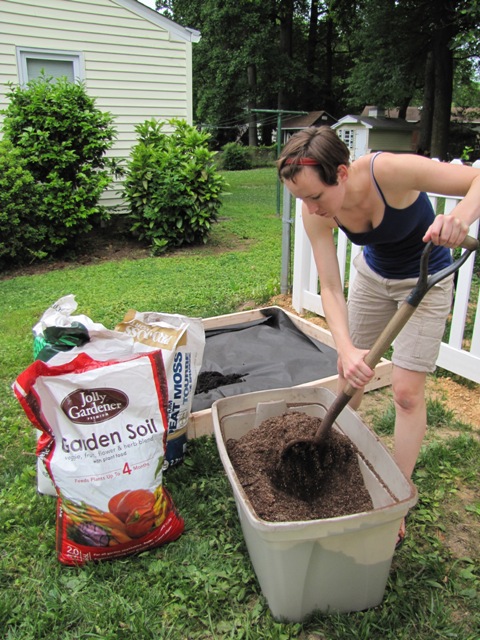 Regardless, once we'd mixed enough batches to fill the 4×4 garden frame, it was time to lay out the grid.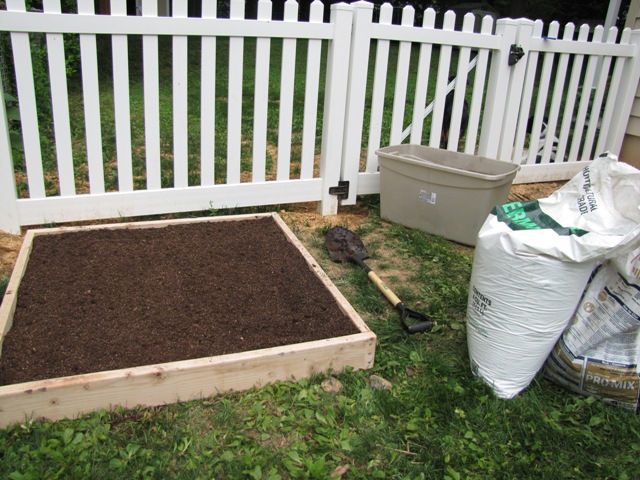 Using some biodegradable twine (because I certainly don't want to leech any chemicals into my garden), I created a grid of 1×1 squares.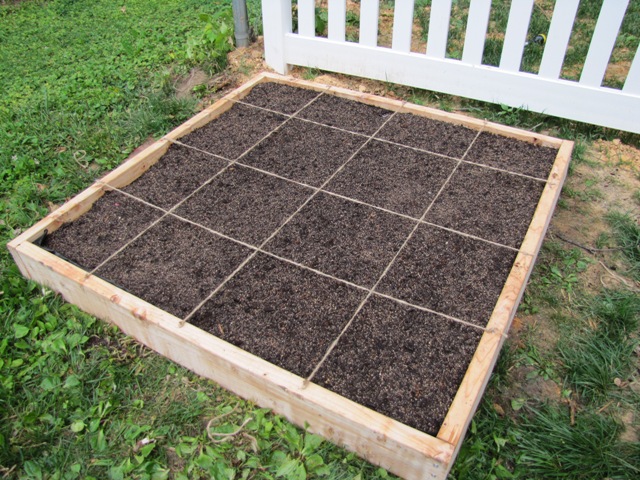 Once the garden was divided into 1×1 squares, I consulted my book to see how many plants could be fit in each square.  For example, large plants such as tomatoes and broccoli are planted one per square, while swiss chard and Brussel sprouts are planted 4 per square.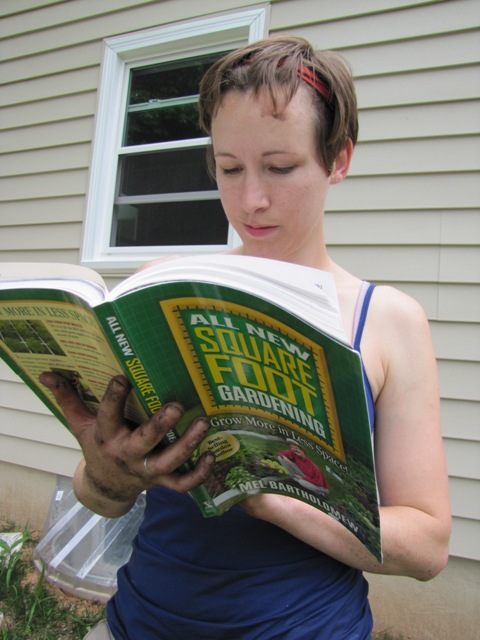 . . . and as the rain, which had threatened us all day, began to fall, we wiggled the last few plants into the garden.  Perfect timing.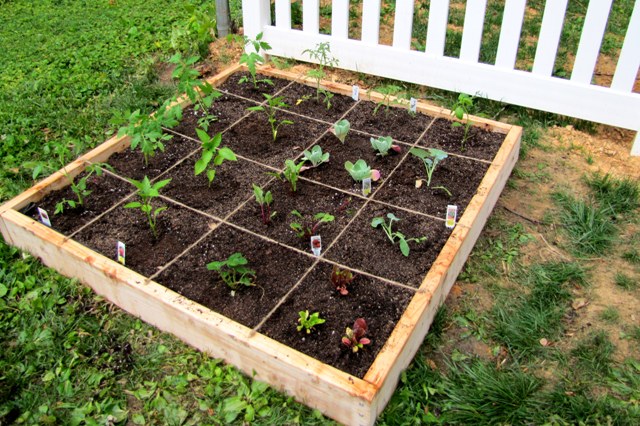 A weekend spent with visiting with good friends, wielding power tools, and playing in the dirt?  Now that's what I call a great weekend.
I couldn't believe how quickly and easily it all went together.  Have you tried this method?  If so, were you pleased with it?