Last Friday, when I shared some mid-century inspired photos from latest trip to South Beach, I promised to return with a peek into one of SoBe's most famous hotels.
Here it is, the wonderfully white and oh-so-glamorous Delano Hotel: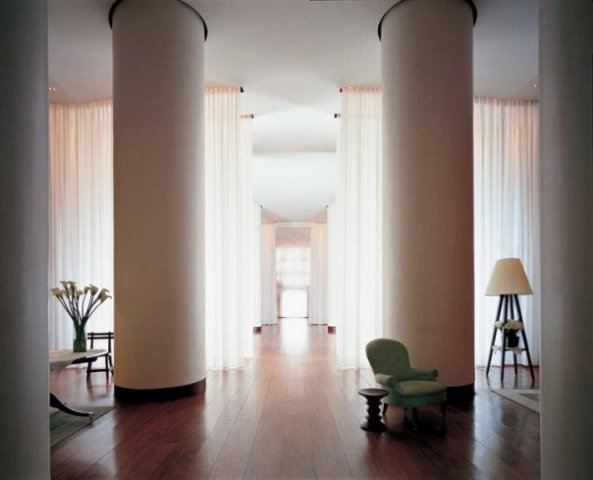 Isn't that lobby divine?  When you walk in, leaving the sticky Florida air at the door, you're immediately cooled and refreshed – not only by the temperature but by the ambiance.  Towering white columns and floor-to-ceiling curtains that flank the entirety of the two-story lobby, lending a dramatic yet serene vibe to the space.
Little furniture vignettes are interspersed with bar and restaurant alcoves, providing ample seating for people-watching when day turns to night and the rich come out to play.  I absolutely love the drama of this high-backed sofa in the lime spring green alcove: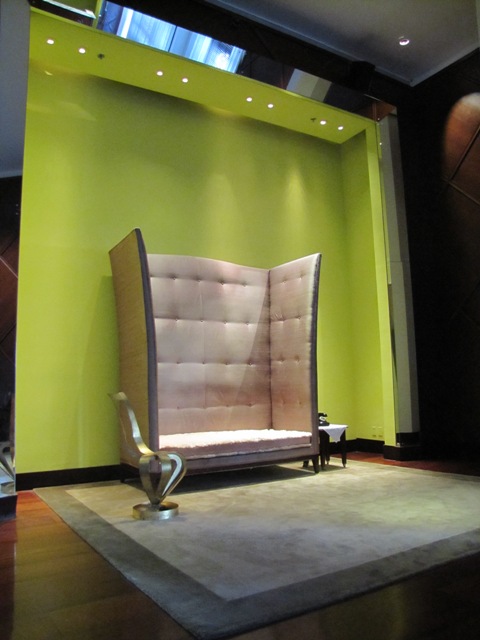 I've always loved how the marble sushi bar juts out into the lobby at an odd angle: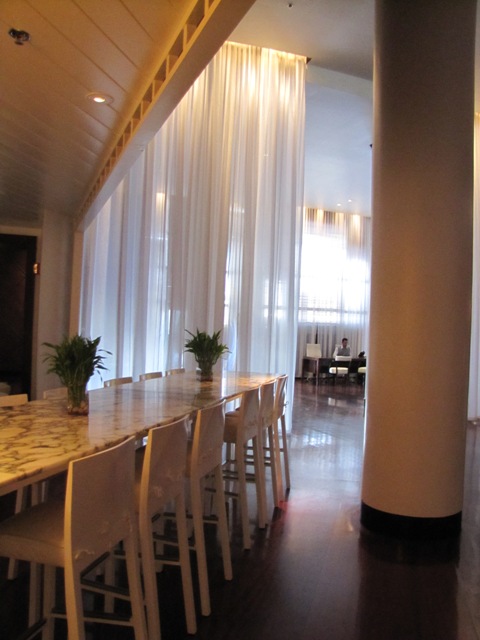 When night falls you can sip on a fabulous cocktail at the fabric-wrapped Rose Bar, under the light of these gorgeous chandeliers: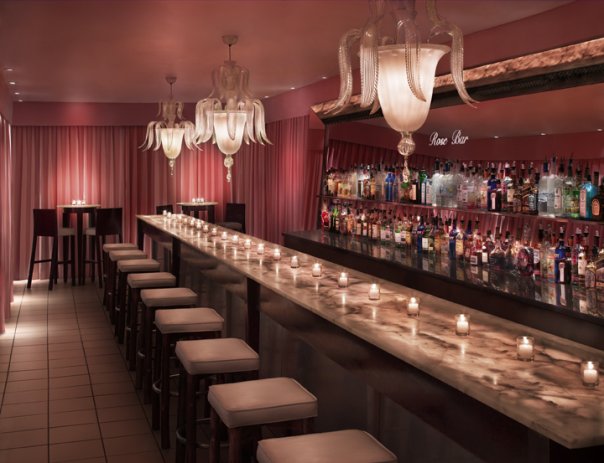 . . .unless you'd rather imbibe  while seated in a vintage Eames rocker (I know I would!):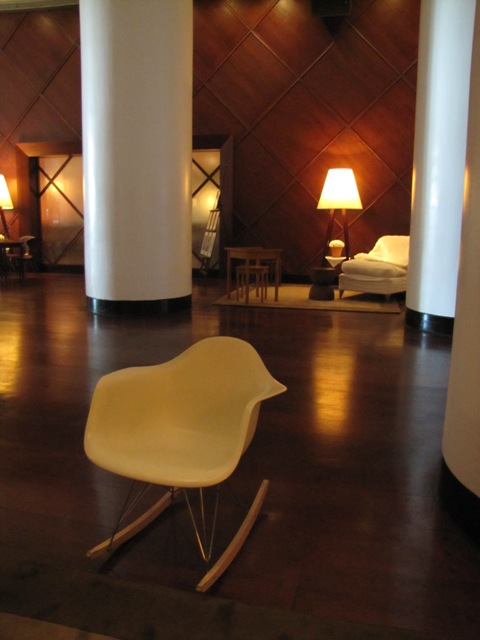 Of course, if you're in the mood for some fresh air, you can always  saunter right through that billowy white lobby to find yourself at one of the most beautiful pools in Miami: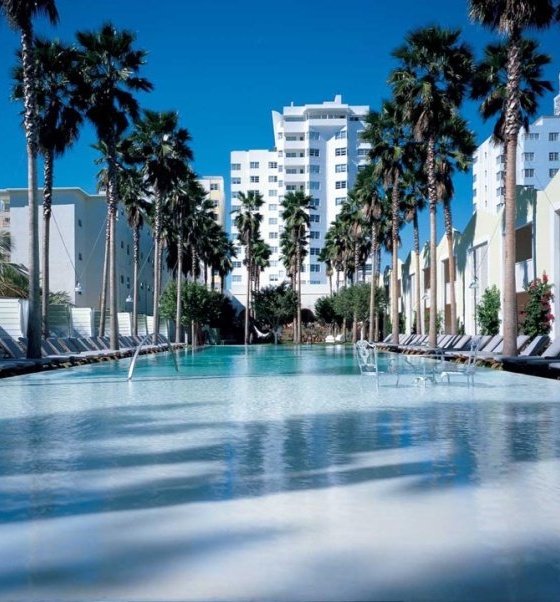 The pool is, by far, one of my favorite night spots for those evenings when I'm in the mood for relaxin' and people-watching.  No photos I took of the pool area at night do it justice, so you'll have to take my word for it – or visit it yourself!  When you kick back on a poolside bed, champagne in hand, and look up to see the palms towering against the dark sky, you know life is good.
I'd love to take you inside one of the $900/night rooms, but frankly I've never seen one.  I've read oodles of reviews though, and it sounds as though they're not that exciting when compared to the dramatic opulence of the hotel's public areas.  Which is just fine and dandy to me.  I'd rather stay at a cheaper hotel and save all my money for partying at the Delano, and the other fantastic hotels in the Morgans group.
So what do you think?  Are you starting to see why I love the ambiance of South Beach so much?
*Photos 1, 4, 6 courtesy of Delano on Facebook.*