On my recent trip to Miami's South Beach, I couldn't help but snap a few pictures of the fabulous decor in our hotel lobby.
One thing I love about Miami is its vibrant design and architecture.  All the hotels, from the budget ones to the luxury ones, compete with each other to have as swanky a lobby as the next.  Therefore you can NOT judge a SoBe hotel by its lobby.  Read the reviews.  But I digress. . .
When my friends and I arrived at the Doubletree Surfcomber, I was immediately in love with the lobby decor.  It was a crisp modern take on the 1950's mid-century modern aesthetic, all the way down to the Bertoia bar stools at the lobby bar.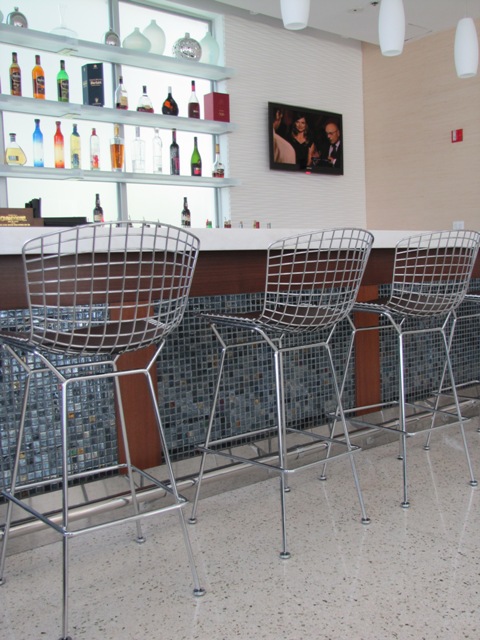 The two (previously independent) hotel buildings were adjoined by a solarium, with views of the terrace on one side, and views over the lush, green courtyard on the other. Oh, how I would love to have a space like this in my own home.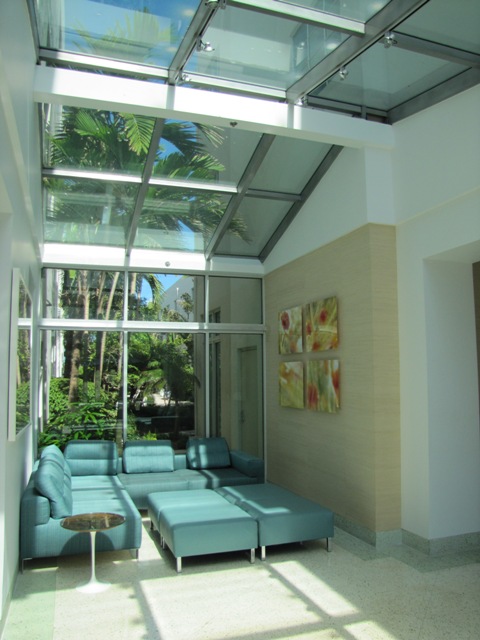 The geometric cutout divider wall  is another feature I'd love to have in my home – perhaps between my front door and my living room?  I know it's totally retro, but the coat of white paint really brings it up to speed for 2010.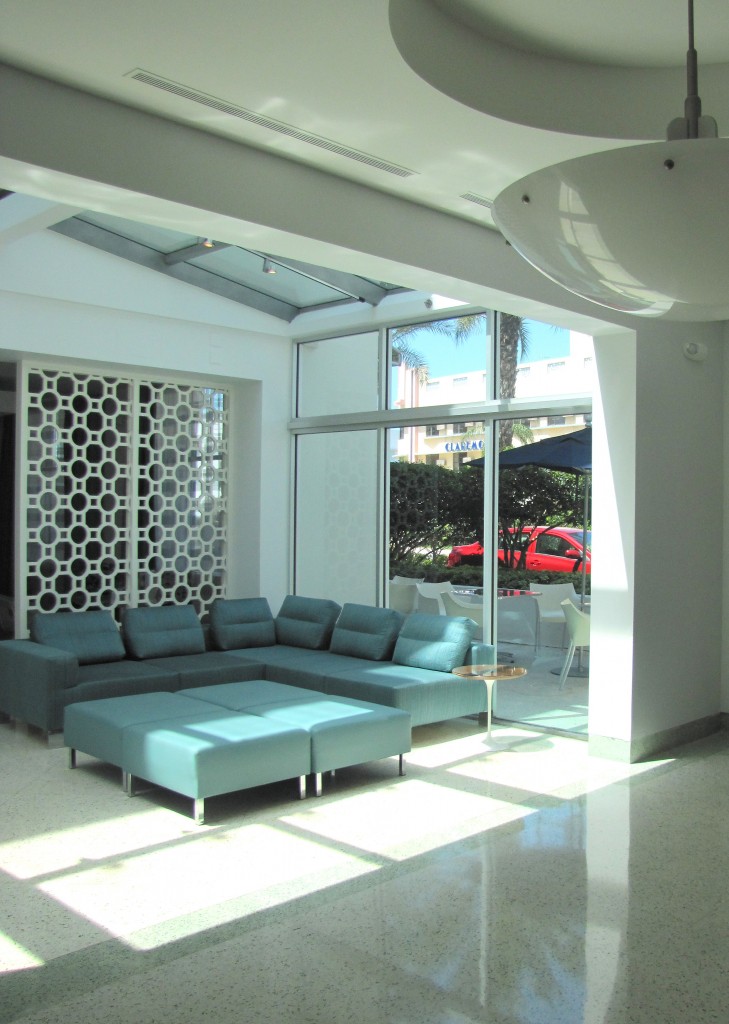 I totally heart this floor lamp.  I'd love to have it arching over my sofa in my tv room or my living room.  And I got a kick out of the fact that the [way-too-large] throw pillows on the loveseats were made from the same fabric I used in my old guest room!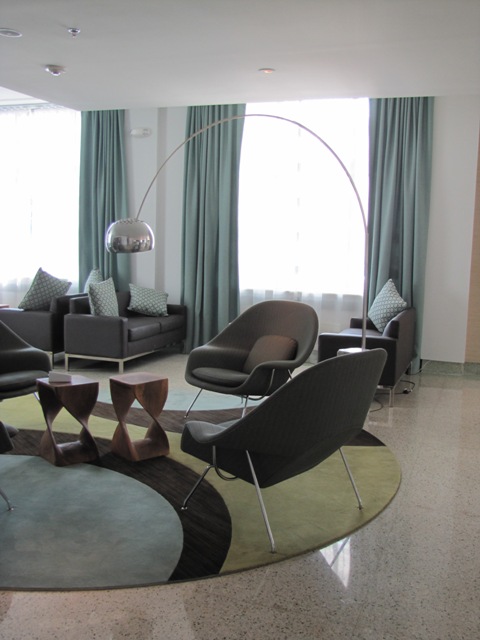 It was all I could do not to steal this credenza for my own home.  The white marble top really takes it to a whole new level.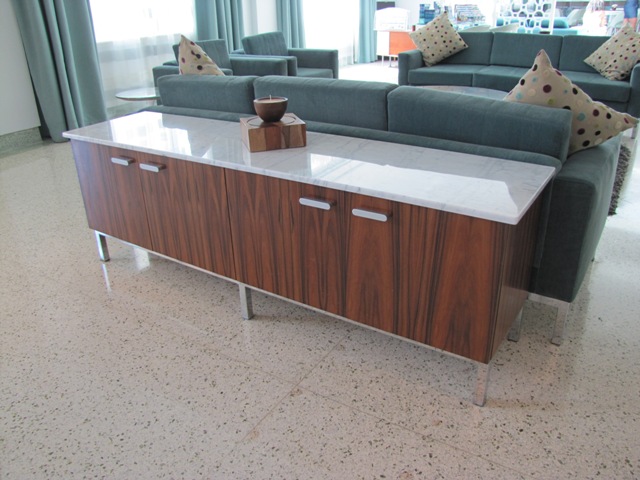 And finally, if you didn't click over to see my personal blog entry on the Miami trip, here's what the fabulous hotel pool was like: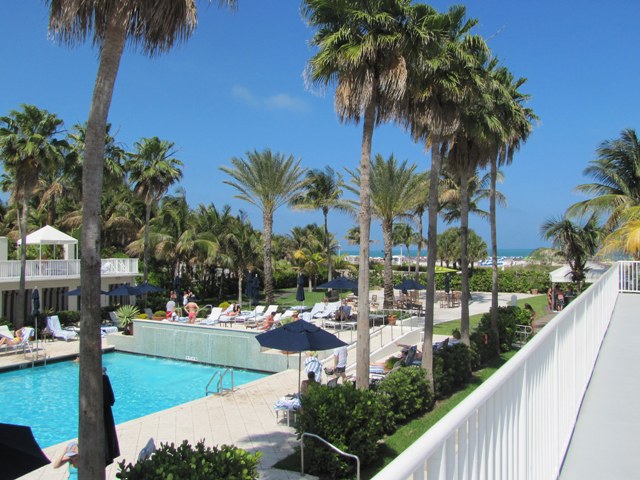 What do you think?  Not bad for a Doubletree, huh?  Just wait for the next Miami inspiration post. . . when I take you inside – and outside of – one of South Beach's most famous hotels.